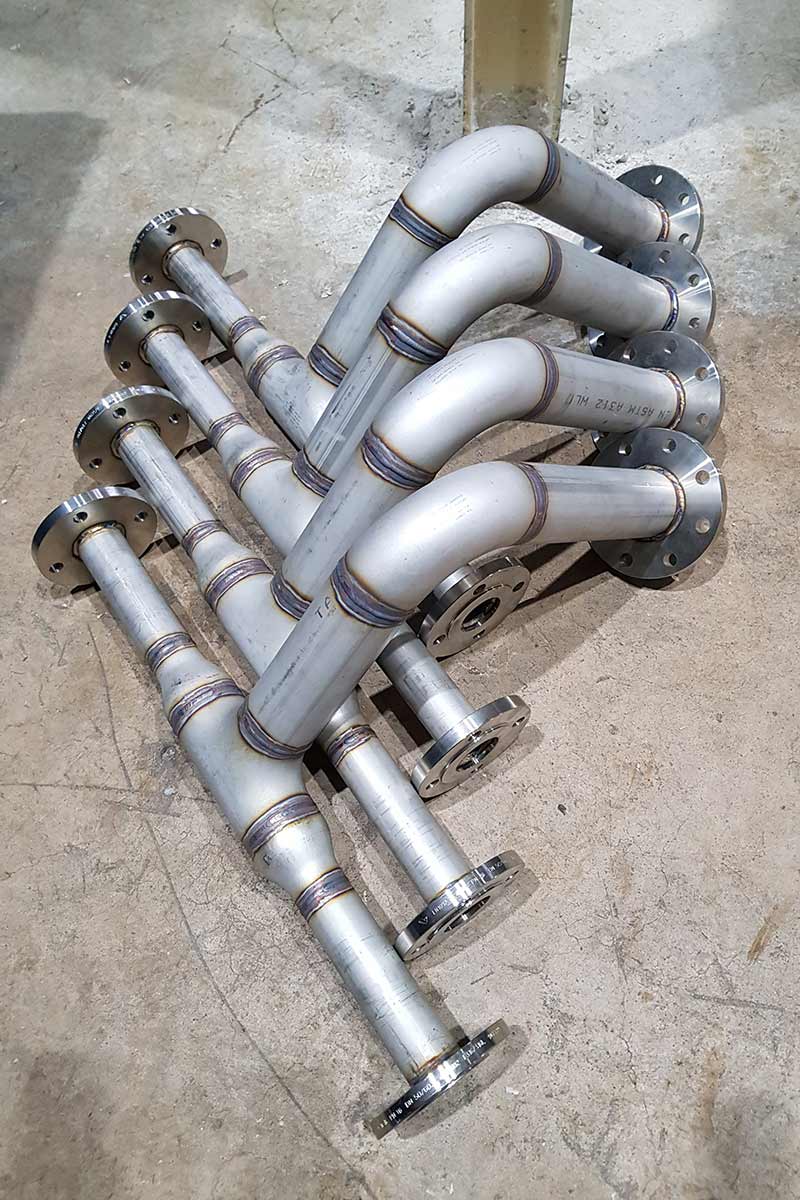 MEC are experienced in supplying pipe work to the mechanical engineering industry and can offer, Screwed, Mapress, Welded or Fusion Welded Pipework. We prefabricate off site where possible to keep site work to a minimum, this helps reduce disturbance on site. We work in various market sectors including, Food Factories, Manufacturing Facilities, Hospitals, office blocks and Steel Works.
Our experienced staff are always on hand to provide strong technical support and knowledge where required. We can also assist with the development of drawings from simple layouts/schematics into fully working fabrication / installation drawings.
Experts in Industrial Pipework
MEC has expertise in industrial pipe work including:
Piping Design
Pipe Fabrication
Pipe Spools/Manifolds
Carbon Steel/Copper/Stainless Steel Pipe Work
Screwed and Flanged.
ABS/PVC/PE pipe installations
Steam and Condensate Pipe Work
Welded Pipe Work
Traps and Separators
Compressed Air/Inert Gases
Pressure Testing Leaks and Damage Repairs
Threaded Pipe Work – we offer the supply of threaded pipe work from 15NB-100NB inclusive.