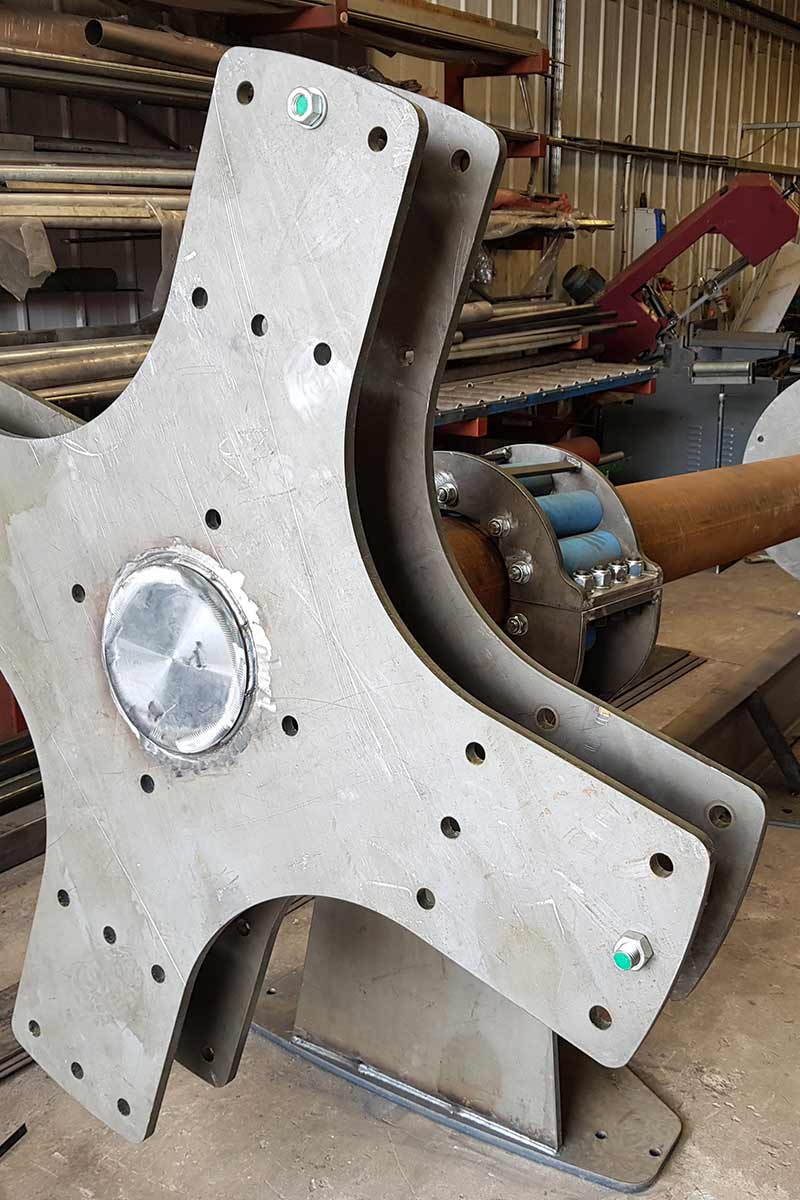 We are experienced in Aluminum and Stainless steel welding and fabrication. We have made a massive range of parts over the years which include, Conveyors, Tables, Tooling Storage, Tooling Trolleys, Swarf Bins, Scrap Bins, Lifting Beams, Jib Arms, Gates, railings, structural steel, staircases, balconies, Repair work, on and off site, to name a few. We have parts laser cut on a near daily basis, and have inhouse Press Brake, Guillotine, and semi-automatic saw. Our services include:
Coded Welding
MIG, TIG and MMA welding in ferrous and nonferrous materials
Pipe fabrications
Sheet metal fabrications
Laser Cutting
Shearing and Folding
Structural steel fabrications
We can work from 'fag packet' sketches, Professional Drawings, or 3D Models, we've seen it all!